Best known for her unique body paint installations and photography Emma Hack is an Adelaide-based artist recognised by galleries throughout Australia. Her collaboration with Grammy Award winning musician Goyte in 2011 for the music video 'Somebody That I Used to Know' elevated Emma's International profile. Her exceptional artworks have captured the attention of collectors and art lovers worldwide.
Emma's body of work, GEN Z features delicately embroidered portrait works accompanied by floor to ceiling imagery, printed onto PhotoTex, that encompasses the gallery space.
Far removed from Emma's illustrative body art creations, GEN Z is a three part series of photographs printed onto cotton fabric and painstakingly finished with intricate hand embroidery with some of the artworks taking over one hundred and sixty hours to complete. GEN Z is influenced by the characteristics of the digital generation and explores themes of 'elements', 'connection' and 'manipulated memories'. Emma Hack's new works consider the possibility of how generation z will impact our future.
The 100mm deep cotton stretched artworks were printed and framed by Atkins Photo Lab. PhotoTex, supplied by DES, was used as a floor to ceiling wallpaper covering adding a sense of grandiose and life to the gallery space.
PhotoTex is a printable adhesive fabric that can be used to cover virtually any flat surface. PhotoTex can be removed and reused many times over and won't leave any adhesive residue when removed, making it the perfect media for Emma Hack's GEN Z exhibition. Large portrait imagery has been printed onto PhotoTex and applied directly onto the gallery walls to achieve a dramatic larger-than-life result.
The Emma Hack Gallery is located at Shop 14, North Adelaide Village 67 O'Connell St, North Adelaide SA.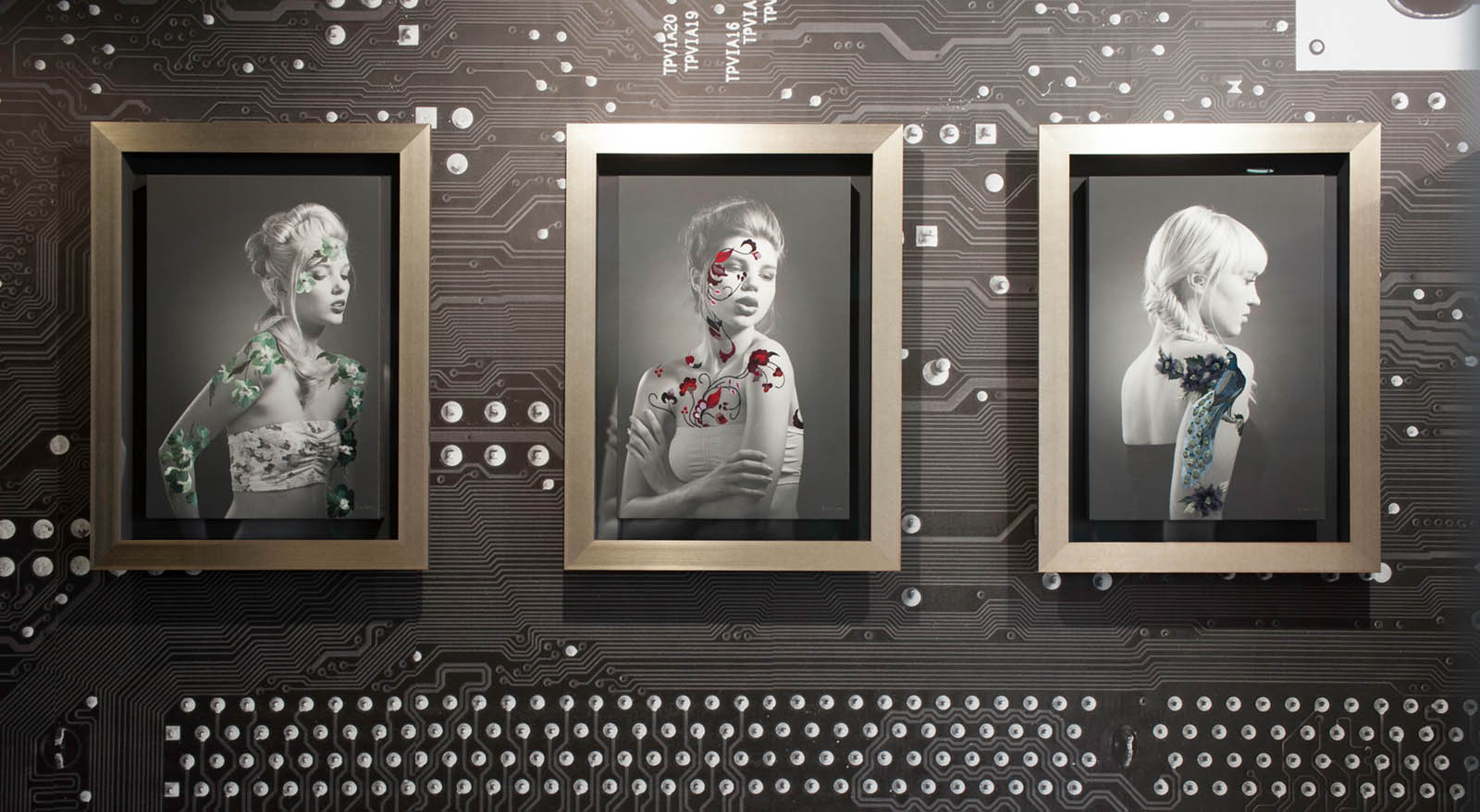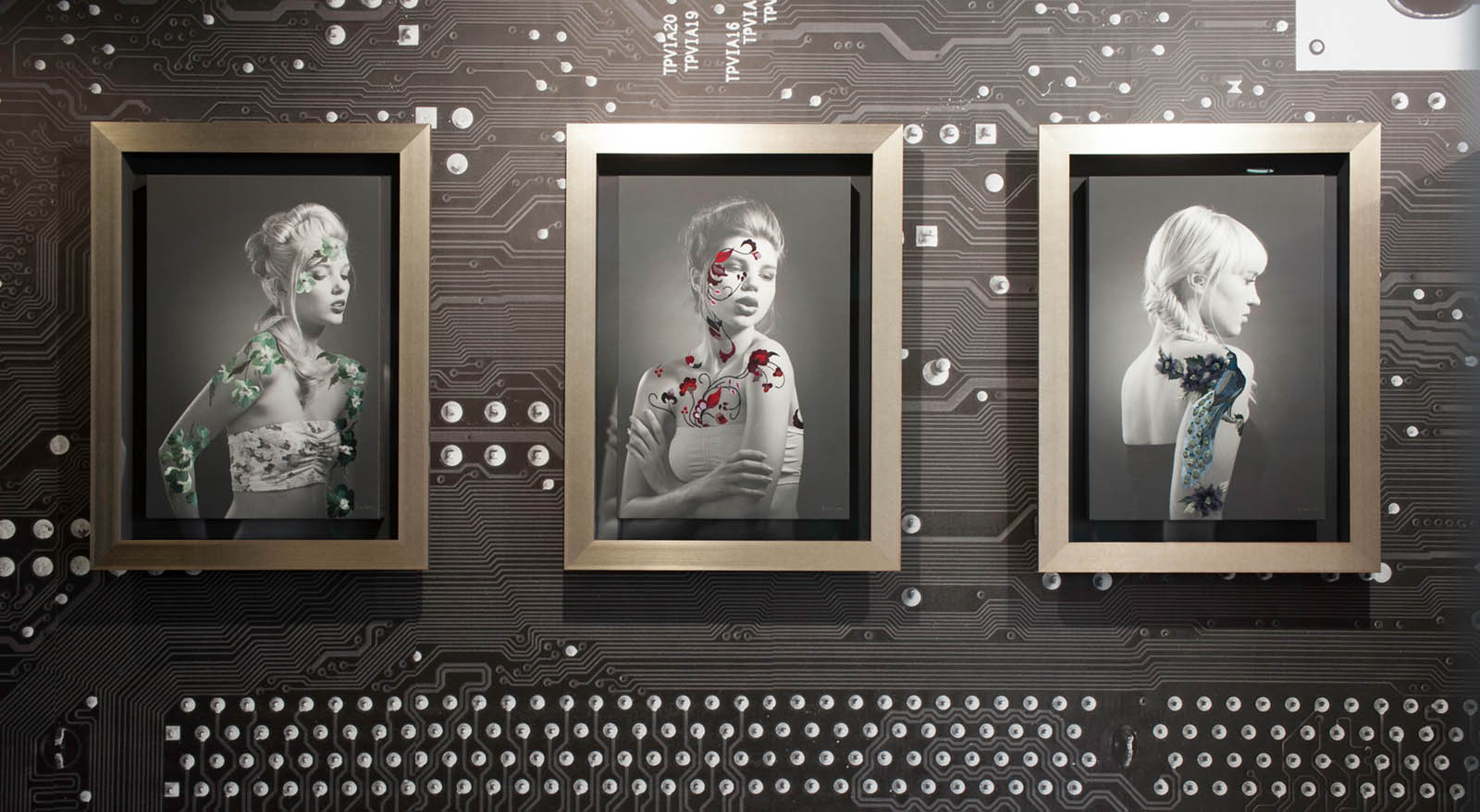 Images by Atkins Photo Lab.