Merging fashion and innovation, the National Gallery of Victoria introduce Express yourself: Romance Was Born for Kids, a NGVforKIDS project.

In their first-ever kids' exhibition Anna Plunkett and Luke Sales from Romance Was Born have created three unique and deeply imaginative spaces, designed specifically to encourage children to express their creativity.
PhotoTex has been used to breathe life into the walls of the Gallery where vibrant prints, inspired by films Xanadu and Dot and the Kangaroo, come alive accompanied by sounds and smells to further add fuel to the creative juices.
The vivid wallpaper like artworks have been printed onto PhotoTex with an Epson 9900 printer and fixed onto the walls of the Gallery, completely transforming the space into an interactive universe of colour, texture and play.
The free exhibition runs until March 22, 2015.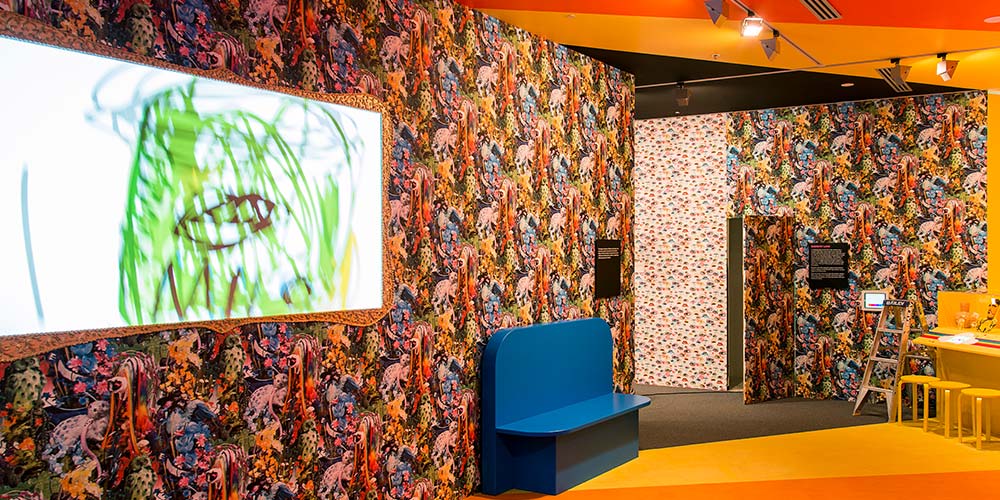 Express Yourself: Romance Was Born for Kids at the National Gallery of Victoria
Photo: NGV Photographic Services